LYRICALLY SPEAKING Mar 13- St Paddys Parade just 2 days away... BBI TIME!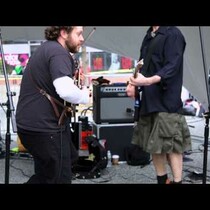 Posted March 13th, 2014 @ 12:24pm
LYRICALLY SPEAKING- Each day things happen that remind me of song lyrics. Good things, bad things, funny things, it all goes in the mix because it all goes on in my head...

St PADDY's Parade just 2 days away..time to get your BASTARD BEARDED IRISHMEN fix