James Harrison has retired. Some feel Harrison should sign a one-day contract and officially retire as a Steeler.
That seems too much like a participation trophy.
Harrison's legacy isn't easy to put in perspective.
Harrison helped win two Super Bowls, and his 100-yard interception return in Super Bowl XLIII is arguably the greatest play in Steelers history.
But, at the end, Harrison double-crossed the Steelers and joined the hated enemy, earning enmity locally and even inside the Steelers' locker room.
Is Harrison a Pro Football Hall-of-Famer?
It's close, but probably not. Harrison wasn't good enough long enough. He didn't start having impact until he was 29. He made first-team All-Pro twice, second team All-Pro twice. He was NFL Defensive Player of the Year in 2008. That's a good resume, but not overwhelming.
Is Harrison an all-time Steelers great?
He's nowhere near being among the Steelers' all-time top 10. On defense alone, six players were clearly better: Mel Blount, Joe Greene, Jack Ham, Jack Lambert, Troy Polamalu and Rod Woodson.
Harrison was never even the best defensive player on his team. That was Polamalu.
Top 15? Maybe. Top 20? Probably.
Harrison was a lot like Lambert: Very good, but a bit overrated because of his look and demeanor.
Harrison had an excellent career. But I'm glad to see him quit. He was a domestic abuser, and has been a bully all his life.
Good job. Now go away.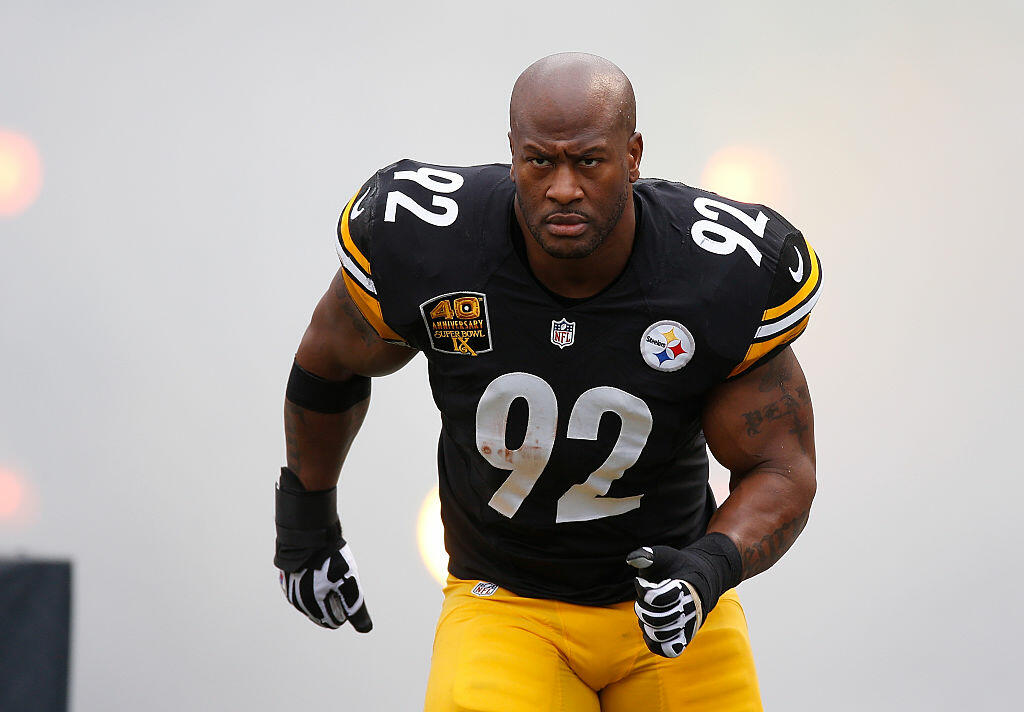 Photo courtesy of GettyImages